Evelyn Cutting creates change with imagination
by Megan Twitchell
Sophomore Evelyn Cutting helped donate over 200 pairs of shoes to Haiti, working with club Destination Imagination. 
Cutting has been serving her community with the club since sixth grade.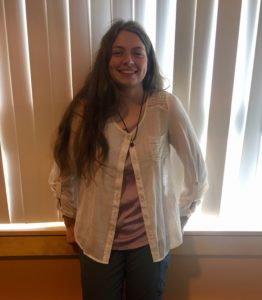 Destination Imagination encourages students to help all communities—not just local ones, but throughout the world
. Giving back is the main goal.
This could look like a bake sale, a chili cook-off, bringing in cans of food or other fundraising events to help others in the world.
"It's so much fun to see so many people with such different backgrounds work together to do such incredible things," says Cutting.
Becoming a part of the club was easy. Her social studies teacher approached her in sixth grade and explained what Destination Imagination was about. "We do everything," he said. The idea of helping make a change is what drew her in.
Cutting hopes to work with the club for the rest of her time at Newfound High School.