Northern Pass- is it worth it?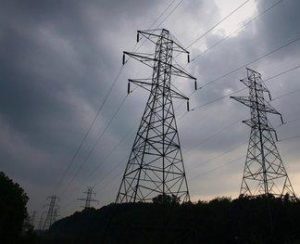 by Evelyn Cutting, Ashlynn Hatch, and Isaiah Dokus
The Northern Pass project is still going on today.
The Northern Pass Project is a proposal to run 180 lines of power line from Canada to Deerfield, going through much of New Hampshire. This was first planned in 2008 and was submitted to the U.S. Department of Energy in 2010. The estimated cost of this project is around 1.6 billion U.S. dollars, and $62 million annual energy cost savings for NH, according to nothernpass.us.
Nancy West, executive editor and founder of the nonprofit organization InDepthNH.org, said that her news outlet is the only one in the state covering the all of the adjudicatory hearing on the Northern Pass project. "We have taken on the Northern Pass, and we are doing a heck of a job."
Chuck Morse, president of the New Hampshire Senate, believes that Northern Pass is a clean and renewable source of energy, and good for the economy. So long as some of the lines are buried, he is perfectly fine with it going through New Hampshire and personally promotes it.
Jane Millerick,  the governor's chief of staff, spoke with the governor at the state house Tuesday, July 19. She informed the Presidency and the Press that while the governor has little influence over the Northern Pass project, he would like to be active in the communities affected by the Northern Pass project. For no w Governor Sununu can't get engaged because all the decisions are up to the courts, but he sees the pros and cons of both sides.
They all agree that the Northern Pass project needs more coverage.